ABOUT
Since 1993, students living with Cystic Fibrosis have been awarded over $3.4 million through the AbbVie CF Scholarship program.
The AbbVie CF Scholarship recognizes exceptional students with Cystic Fibrosis who demonstrate academic excellence, community involvement, creativity, and the ability to serve as a positive role model for the Cystic Fibrosis community. Each year, AbbVie awards 40 scholars with $3,000 each. Two of these students (an undergraduate and a graduate) are then selected to receive a Thriving Student Scholarship, winning an additional $22,000 each.
APPLY NOW
I wanted to show myself that I can do anything. I can't stop CF from challenging me, but I will challenge it back."
- Katie K., scholarship recipient
We were given CF because we are strong enough to overcome the obstacles that come with it. You will be amazed at how much you can achieve."
- Olivia T., scholarship recipient
I set personal goals that seem out of my grasp, and then fight tooth and nail to bring my efforts to fruition. I want us all to realize that we're capable of anything."
- Jared T., scholarship recipient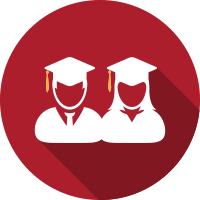 Do I qualify?
The AbbVie CF Scholarship program is open to students with CF pursuing an undergraduate (Associate's/2-year college, Bachelor's/4-year college, trade school/vocational school) or graduate degree (Master's, MD, JD, Doctorate) during the 2022-2023 academic year.
Applicants must have completed high school or obtained a General Educational Development (GED) certification on or before June 2022.
See full eligibility requirements in contest
rules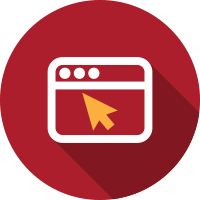 How do I apply?
Apply online or download and print the PDF to apply by mail.
Applications need to include your academic record, list of extracurricular activities, an essay, and creative presentation.
All applications must be submitted before May 25, 2022.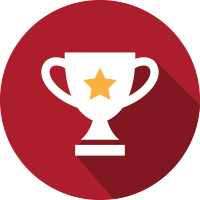 What happens next?
After applications close, a panel of judges will evaluate all submissions to determine the top 40 scholars, whose names will be announced to the public on September 14.
From September 14 to September 28, 2022, the public will have an opportunity to vote for one Thriving Undergraduate Student and one Thriving Graduate Student who they find inspirational based on their submissions. Be sure to come back and vote for your favorite!
The 2022 Thriving Scholars will be announced on November 3, 2022 winning an additional $22,000.
See contest rules

*It is not necessary for applicants to have taken, currently take, or intend to take in the future any medicine or product marketed by AbbVie, and this will not be a consideration in the recipient selection criteria.
Employees of AbbVie and their immediate family members are not eligible. Healthcare providers and their immediate family members are not eligible to apply. Please see full Eligibility Requirements in the 2022 Application.